Accès Identité et Investigation
Digitizing and automating information requests
Context
It all started with an ambitious idea: to digitize and automate information requests from various partners, including police departments.
In 2015, François Du Sablon approached Classe Affaires with this audacious project. At the time, such requests required the use of paper forms and the transcription of data. Because several steps were involved, these processes could quickly become time-consuming and tedious!
Through Accès Identité et Investigation, Mr. Du Sablon wanted to offer innovative and faster services that would be better adapted to his clientele.
Objectives
To bring Mr. Du Sablon's project to life, several goals had to be met:
Create a platform to meet the company's business strategies.
Provide a pleasant, simple and fast experience to the various entities involved: the information requester, the person concerned, the organization responding to the request, etc.
Guarantee the security of a large volume of data.
Strategies and innovations
Create a customized platform for Accès Identité et Investigation. To do this, our team developed a solid understanding of the processes involved, but that's not all. We also established a close partnership with the organizations processing the requests received.
Automate most of the verification processes. It is now possible to receive the results of a police certificate application in just a few hours.
Achieve a high level of operational efficiency, in particular to reduce manpower requirements.
Allow customers to personalize their account on the platform, for example by adding logos or branding.
Implement the Azure cloud solution, which can handle an ever-growing volume of data, while ensuring its security.
Complete online identity validation without the need for a piece of ID, thanks to strategic partnerships.
Results
Since 2015, Accès Identité et Investigation has become a leader in the field of forensic auditing. As a partner of the RCMP, the company offers services that meet the very highest quality and security standards.
Over the years, an HR component has been added to the services offered by Accès Identité et Investigation. Through their platform, companies can perform credit checks, driver's licence checks or reference checks on potential employees. Of course, the candidate's authorization is required and the data obtained is secure.
In the last two years, the company has doubled its volume of requests. Thanks to the automation of its processes, this explosive growth has resulted in the need to hire only one additional person!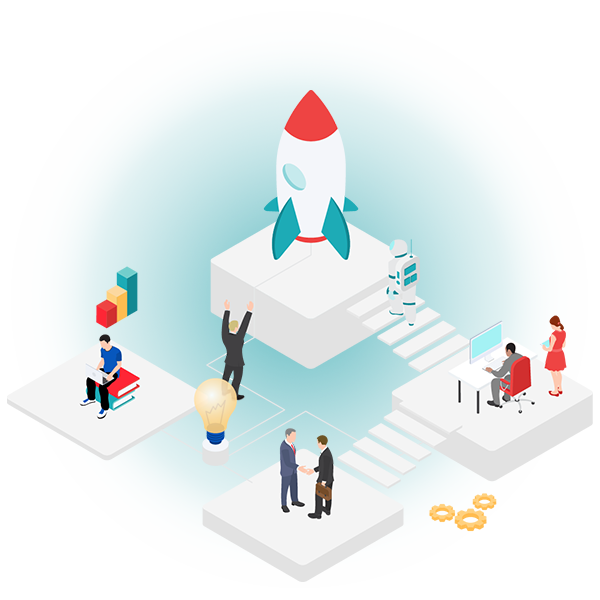 Do you have a technology project in mind?
Our experts will be happy to discuss it with you!
TALK TO AN EXPERT
Putting technology to work for business
Find out how we helped these partners bring their ideas to life!